ANTHONY TEOH
FRCSED (GEN), FACS, FASGE, MBCHB
Deputy Director of Endoscopy Associate Professor Division of Upper Gastrointestinal and Metabolic Surgery Department of Surgery The Prince of Wales Hospital The Chinese University of Hong Kong Dr. Teoh is currently the Deputy Director of Endoscopy and Associate Professor in The Chinese University of Hong Kong. He graduated from the Chinese University of Hong Kong in 2001.
Since then, he has completed his surgical training in the Prince of Wales Hospital, Hong Kong and he was awarded with the GB Ong and Li Shield's Medal for the best candidate in the fellowship examinations both locally and internationally. He then completed his overseas training in the Kitasato University East Hospital and the Cancer Institute Hospital (Ariake) focusing on advanced interventional endoscopy and minimally invasive surgery for upper gastrointestinal cancers.
His research interests are multifold and these include advanced interventional endoscopic ultrasonography (EUS) and endoscopic retrograde cholangiography (ERCP), minimally invasive upper gastrointestinal cancer surgery, hernia surgery and robotics surgery.
He currently serves as a Visiting Professor to the Fujian University Medical Hospital, Consultant for Hepatopancreatobiliary Minimally Invasive Surgery Institute of Central South University, steering committee member for the Asian EUS group, member of upper GI committee of the World Endoscopy Organization, Secretary to the Hong Kong EUS society, council member of Hong Kong Hernia society, Hong Kong society of Robotic surgery and Hong Kong Society of Digestive Endoscopy.
He is also an Associate Editor for Digestive Endoscopy and is in the editorial board for several internationally renowned journals including Clinical gastroenterology and hepatology, VideoGIE, Endoscopic ultrasound, Saudi journal of gastroenterology, World journal of Gastrointestinal endoscopy and World Journal of Gastroenterology. He has published over 100 journal papers and written 7 book chapxers. He is currently a Consultant for Boston Scientific, Cook, Taewoong and Microtech Medical Corporations.

CLAUDIO NAVARRETE
El doctor Claudio Navarrete es profesor asociado de cirugía de la Universidad de Chile. Jefe de Cirugía de la Clínica Santa María y de la Unidad de Cirugía Endoscopia del Instituto Chileno Japones de Enfermedades digestivas. Past presidente de la Sociedad Chilena de Gastroenterología. Editor Extranjero de la Revista Americana de Endoscopia (Gastrointestinal Endoscopia).
Miembro de Honor de la Sociedad Americana de Endoscopia. Miembro Honorario de la Sociedad Colombiana de Cirugía.
Autor de múltiples publicaciones y capítulos de libros. Ha contribuido en la formación de más de 40 médicos Colombianos en Cirugía Endoscopia y laparoscopica.

KLAUS MÖNKEMÜLLER
MD, PHD, FASGE
Médico y cirujano, gastroenterólogo e infectólogo nacido en Guatemala.
Se le considera uno de los gastroenterólogos más importantes a nivel mundial, con gran experiencia endoscópica. El doctor Mönkemüller se graduó de médico y cirujano en la Universidad Francisco Marroquín en 1991.
Se especializó en Gastroenterología y Endoscopia Terapéutica en la Universidad de Alabama, en Birmingham. A lo largo de su carrera ha elaborado más de 300 publicaciones en las principales revistas científicas del mundo.
Ha sido editor y miembro del comité editorial de varias revistas de medicina. Se le considera un pionero y descubridor de nuevas técnicas endoscópicas y métodos para tratar enfermedades del sistema digestivo.

Ha descrito más de 20 técnicas innovativas de endoscopia terapéutica. La clasificación de la Unión Quirúrgica de la vía biliar al intestino lleva el nombre de Monkemuller-Jovanovic.

RAUL MONSERAT

Internista Gastroenterólogo, egresado de la Universidad Central de Venezuela.
Jefe de Servicio y Director del Curso de Post grado de Gastroenterología, Hospital Oncológico Padre Machado, afiliado a Universidad Central de Venezuela.
ExPresidente, Sociedad Venezolana de Gastroenterología. Presidente Fundador, Sociedad Venezolana de Endoscopia Digestiva Editor, Revista GEN Miembro Honorario de Asociación Colombiana de Gastroenterología y Asociación Colombiana de Endoscopia

FORREST DEAN GRIFFEN
MD, FACS
Dr. Griffen is Clinical Professor of Surgery at Louisiana State University Health Sciences Center in Shreveport, LA (LSUHSC-S) where he practices general surgery and is a past acting chair of the Department of Surgery.
He graduated from LSU School of Medicine in New Orleans in 1965 and completed surgery residency training at Confederate Memorial Medical Center in Shreveport in 1970.
After serving in the United States Navy for two years, he practiced at the Highland Clinic for 34 years before joining the LSUHSC-S faculty in 2007.

DANA A. TELEM
MD MPH
Dr. Telem is an Associate Professor of Surgery, the Associate Chair for Clinical Affairs, Director of the Comprehensive Hernia Program, and Director of the Michigan Women's Surgical Collaborative at the University of Michigan.
Dr. Telem completed her surgical training at The Mount Sinai Medical Center in New York and her fellowship in Minimally Invasive and Bariatric Surgery at the Massachusetts General Hospital.
Dr. Telem also completed a Masters in Public Health in the Executive Masters of Healthcare Management program at the Columbia University Mailman School of Public Health. Her clinical practice is devoted to minimally invasive therapies focused on hernia, benign diseases of the esophagus and morbid obesity.

Dr. Telem's academic interests lie in health services research with a focus in implementation science. Specifically, the effective and sustainable adopxion of evidence-based recommendations into actual practice.
Dr. Telem receives research funding from the Agency for Healthcare Research and Quality (AHRQ), the National Institute of Health and the Society of American Gastrointestinal and Endoscopic Surgeons (SAGES).
She serves on the editorial boards of Annals of Surgery and Surgery for Obesity and Related Diseases, is a Subject Editor for Surgical Endoscopy and a Section Editor for Hernia. Her research and commentaries have been published in several prominent journals such as the Journal of the American Medical Association (JAMA) and Annals of Surgery. She serves on the SAGES and Foundation for Surgical Fellowships Board of Governors, and holds key leadership positions across several organizations and societies focused on quality and patient safety, as well as diversity and inclusion.

ERIC M. PAULI
MD, FACS, FASGE
Director of the Surgical Endoscopy Program at Penn State Health.
Chair of the SAGES Flexible Endoscopy Committee and Responsible for multiple endoscopy related projects at a Society level (including fellowship training, working with our additional societies like ASMBS and ASCRS as well as GI) Editorial review board of GIE Journal and have been for almost 10 years now. 

FERNANDO JIMÉNEZ ESCOVAR
MD, PHD, EBSQ'C
Cirujano General y de Aparato Digestivo y Cirujano colorrectal, nacido en Colombia. Actualmente trabaja en Bilbao, País Vasco, España.
Graduado en Medicina y Cirugía en la Pontificia Universidad Javeriana en 1994, especializado en Cirugía General en el año 2000 en la misma Universidad.
Doctorado en Cirugía (Sobresaliente CUM LAUDE) en 2016. Cirujano en España desde el 2002 con actividad como subespecialista en Cirugía Colorrectal (European Board of Coloproctology). Estudios en Microbiología Clínica (2004 Hospital Clínica San Carlos Madrid). Miembro numerario de diferentes asociaciones científicas en España y Europa. Miembro de la Junta Directiva de la Asociación Española de Cirugía y Secretario de la Asociación Española de Coloproctología.
Actividad docente en la Universidad Complutense de Madrid. Participación en estudios de investigación multicéntricos europeos y autor de diversas publicaciones científicas. Revisor de diferentes revistas internacionales dentro de las que se incluyen Colorectal Disease y World Journal of Surgery. Organizador de diferentes jornadas y congresos nacionales de Coloproctología. Principales áreas de interés dentro de la cirugía colorrectal: suelo pélvico, cirugía mínimamente invasiva, cáncer colorrectal, proctología avanzada, genética.

MITCHELL POSNER
MD
Current Chairman of the Gastrointestinal Committee of the American College of Surgeons Oncology.

Group and Past President of the Society for Surgical Oncology.

Has published more than 200 articles, abstracts and book chapters discussing his areas of specialty.

PAUL BUNN
MD
University of Colorado.

Helped set the standards for the treatment and diagnosis of lung cancer.

Chaired the FDA Oncology Drug Advisory Committee.

Listed in Marquis' Who's Who in America.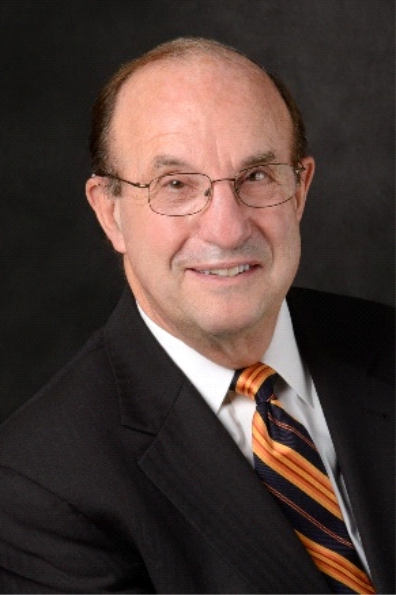 CHARLES BALCH
MD, PHD (HC)
President, Cancer Expert Now International Dr. Charles M. Balch has led a distinguished career as a clinical and academic surgical oncologist for the past 39 years, as a leading authority in both melanoma and breast cancer. He is author of over 730 publications and has lectured in over 38 different countries in the world and most of the major academic centers in the United States. Dr. Balch is the founding Editor-in-Chief of the Annals of Surgical Oncology, which is recognized as the leading journal in the world in its field.
In past years, Dr. Balch has served as Executive Vice President and CEO of the American Society of Clinical Oncology (2000-2005), and as President and CEO of the City of Hope National Medical Center (1996-1999). At the University of Texas M.D. Anderson Cancer Center, from 1985-1996, Dr. Balch served as Executive Vice President for Health Affairs, Vice President of Hospital and Clinics, and Head of the Division of Surgery, among other positions. Dr. Balch's leadership roles have involved the Society of Surgical Oncology (as President in 1992), the American Board of Surgery (Board of Directors), the Association of Academic Surgeons (President) and the Commission on Cancer (Chair, Board of Directors) and the American Joint Committee on Cancer (Executive Committee).

J. PHILIP BOUDREAUX
MD, FACS
Is a Professor of Surgery at LSUHSC School of Medicine, Department of Surgery and also participates in Liver/Pancreas Transplant Services.
Dr. Boudreaux attended medical school at LSU School of Medicine.
He then completed his internship at St. Jude Children's Research Hospital in Memphis, Tennessee, and his residency in General Surgery with LSU at Charity Hospital in New Orleans.
Dr. Boudreaux completed a research fellowship at Pittsburgh Children's Hospital in Pediatric Surgery and a fellowship at the University of Minnesota in Organ Transplantation & Immunology.
He instituted the liver and pancreas transplant programs at LSU, performed the first pancreas transplant in Louisiana, and initiated the liver and kidney transplant programs at Children's Hospital, New Orleans. Dr. Boudreaux is board certified in both Surgery and Critical Care and holds a specialty certificate in Transplant Immunology.

ROBERT RAMÍREZ
DO, FACP
Earned his medical degree from the University of Medicine and Dentistry of New Jersey School of Osteopathic Medicine.
He completed an internal medicine residency at Cooper University Hospital in Camden, New Jersey.
He then completed a combined hematology and medical oncology fellowship at the University of Tennessee Health Sciences Center in Memphis, Tennessee where he served as chief fellow. He is board certified in medical oncology and internal medicine.
He is a Fellow of the American College of Physicians (FACP) and a member of American Society of Clinical Oncology (ASCO), International Association for the Study of Lung Cancer (IASLC), and the North American Neuroendocrine Tumor Society (NANETS).
He has clinical and research interests in lung cancer, specifically non-small cell and small cell cancers as well as neuroendocrine tumors of the lung including DIPNECH, typical and atypical carcinoids. He has given multiple presentations at National and International meetings on the topics of lung cancer and neuroendocrine tumors and has multiple peer reviewed publications. He is a recognized thought leader in these fields. He splits his clinical and research duties between the Ochsner Lung Cancer Multidisciplinary Program and the Ochsner Kenner/LSU Multidisciplinary Neuroendocrine Clinic. He is active in clinical trial design as well as teaching to fellows, residents and medical students.

FRANCISCO SCHLOTTMANN
MD, MPH
Associate Professor
Division of Esophageal and Gastric Surgery
Department of Surgery
Hospital Alemán of Buenos Aires
University of Buenos Aires
Dr. Schlottmann received his medical degree with honors at the University of Buenos Aires in Argentina. He then completed his general surgery residency at the Hospital Alemán of Buenos Aires. After his surgical training, Dr. Schlottmann completed the Soudavar fellowship at Memorial Sloan Kettering Cancer Center, focusing his research on esophageal cancer. He then did a 2-year gastrointestinal surgery fellowship at the University of North Carolina, focusing his clinical and research activities on foregut disorders. Dr. Schlottmann obtained his Master of Public Health at the University of North Carolina Gillings School of Global Public Health. His research in public health is reflected in numerous publications analyzing health care disparities in vulnerable populations. He currently serves as an Associate Professor of Surgery at the Hospital Alemán of Buenos Aires with an active clinical and research interest in esophageal disorders, gastroesophageal reflux disease, obesity, esophageal cancer, and gastric cancer. Dr. Schlottmann is a member of the Society of American Gastrointestinal and Endoscopic Surgeons, Society for Surgery of the Alimentary Tract, and International Society of Surgery. Dr. Schlottmann has published over 100 journal articles and written 29 book chapters.

EDUARDO MONTALVO
MD, FACS
Presidente Asociación Internacional de Cirugía Gastrointestinal, Jefe de Departamento de Cirugía Hospital General de México.

ANTONIO ALVARADO
México
Especialista en Cirugía General (Hospital General de Querétaro) Sub especialista en Cirugía Hepatobiliar y trasplante (Hospital Clinic Barcelona España) Diplomado en Manejo avanzado de Heridas (México) Subjefe de Cirugía General (Hospital General de Querétaro) Encargado de programa de Cirugía Hepatobiliopancreática Encargado del Proyecto de Trasplante Hepático Participación activa en programa de Trasplante renal Director de la clínica de Heridas y estomas Facultad de Medicina de Querétaro Profesor adjunto de Pregrado Profesor adjunto del área de Cirugía en Internado de pregrado Profesor del núcleo académico de la especialidad de Cirugía General ante CONACYT

CARLOS HERREJÓN
México
Medicina, Universidad Autónoma de Nuevo León Cirugía General y Laparoscopía Avanzada. Hospital Christus Muguerza Alta Especialidad. Universidad de Monterrey Cuidado Avanzado de Heridas y Medicina Hiperbárica Nix Medical Center y Hospital Christus Santa Rosa, San Antonio, Texas – Jefatura Médica. Departamento de Cirugía. Hospital Christus Muguerza Alta Especialidad Dirección Médica de los Centros para el Cuidado de Heridas, Pie Diabético y Medicina Hiperbárica, Grupo Christus Muguerza

MARCELO A. F. RIBEIRO Jr.
MD, MSc, PhD, FACS
Full Professor of General and Trauma Surgery, General Secretary of SBAIT - Brazilian Trauma Association Member of the Trauma Commission of the Brazilian College of Surgeons Chief of Acute Care and Trauma Surgery - Hospital Moriah 

LUIS RUSO
MD., FACS
Miembro extranjero de la Academia de Medicina de Francia Profesor Titular de Cirugía. Facultad de Medicina Universidad de la República, Uruguay Jefe Departamento de Cirugía del Hospital Maciel de Montevideo, Uruguay.

MIGUEL ANGEL RIVERA
MD., FACS
Medicina en Universidad de Guadalajara
Cirugía general en el IMSS de CD Obregón
Diplomado en nutrición parenteral en IMSS de encargado del servicio de nutrición parenteral, en 2005
Creador de la técnica del condón de Rivera para fístulas intestinal, en el 2007
Coautor de las guías clínicas de fístulas intestinales, en el 2010
Coautor de las guías clínicas de abdomen hostil, en el 2014
Autor de nutrición en el paciente crítico, en el 2015
Autor de manejo de estomas complicados y fístulas intestinales 10 años de experiencia, en el 2017
Autor de nutrición en el paciente quemado, 2018

DAVID COOPER
MD, PhD
Profesor y Director del programa de Trasplante de la Universidad de Alabama. 

JOSE FIGUEIRO
MD
Director de trasplante de riñón y páncreas, Universidad de Miami, Estados Unidos.

HELIO TEDESCO
MD
Profesor de Nefrología, Director Clínica de Investigación y Trasplante Hospital do Rim, Universidad de Sao Paulo, Brasil.

DAVID J. REICH
MD, FACS
Jefe del Programa de Trasplante multiorganico y de cirugía hepatobiliar y jefe del departamento de Cirugía Drexel University College, Filadelfia, Estados Unidos.

JACQUES PIRENNE
MD
Jefe del Departamento de Cirugía de Trasplante Universidad de Lovaina, Bélgica.

JUAN ECHEVERRI
MD
Cirujano de Trasplante e investigador Universidad de Toronto, Canadá.

RONALDO DE MATOS ESMERALDO
MD
Jefe de la unidad de trasplantes del Hospital General de Fortaleza.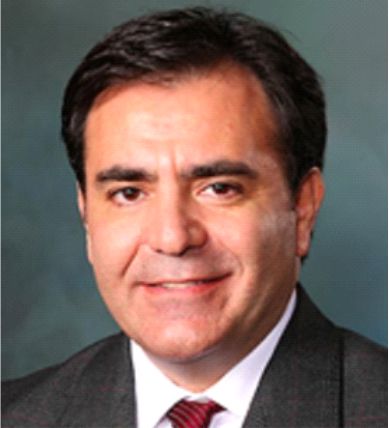 PATRIZIO PETRONE
MD, PhD, FACS
Director del departamento de Investigación Quirúrgica  NYU Winthrop, Universidad de New York.

BOLIVAR ARBOLEDA OSORIO
MD, FACS
Director de la Sociedad Puertoriqueña de Cirugía de Mama.

MARÍA L TORRES TORRES
MD., FACS
Directora departamento de cirugia Colorectal ASHFORD Presbiteryan Hospital, Universidad de Puerto Rico.

ISABEL CORREIA
Profesora Titular de Cirugía de la Universidad Federal de Minas Gerais, Directora del equipo de Terapia Nutricional.

ALFREDO MATOS
MD., FACS
Presidente Sociedad Latinoamericana de Infecciones Quirúrgicas SISLA, Director de Medicina Crítica, Terapia Intensiva y Nutrición de la Universidad de Panamá

MICHAEL PARRA
MD, FACS
Profesor Asociado de Cirugía y Trauma, Director de Clínica de Trauma Florida International University Broward General Hospital.

ANTONIO MARTTOS
Presidente Sociedad Panamericana de Trauma, Profesor Asociado de Cirugía Ryder Trauma Center at Jackson Memorial Hospital, Universidad de Miami.